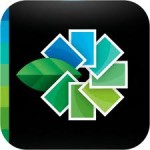 For all you iPhone and android photogs, Google had announced that the latest version of the Google+ app for iOS and Android, features some of the best tools from my favourite iPhone app – Snapseed!
Now when you're sharing from your mobile device, on Google+ (the best social platform for photographers!) you have the best photo editing tools built in.
[wm_watermark src="http://nature-photography-central.com/wp-content/uploads/snapseed.jpg" aid="2236″ pinit="" desc=""]
Just download or upgrade your Google+ app and you're good to go!