Depth of Field Photography
The depth of field photography technique is one of my all-time faves! It's a great way to isolate your subject, putting the viewer's attention squarely in the right place; it can create a romantic, dreamy mood to your nature photography, and it is also one of the easiest to master. (unless you have a digital point & shoot camera – see the Digital Photography FAQ for more details).
Here's what you do to create photos like this, using the depth of field photography method:
Use your camera on the aperture priority setting or on manual. Focus on your subject to make sure it's clear and well focused. THEN, (if you're using a DSLR camera) take a look at the aperture setting ring on your lens – hopefully you'll have one with the feet/meters indicated on it. But if not you can use DOF tables or calculators.  I have a DOF calculator on my iphone which is one of the best apps I own!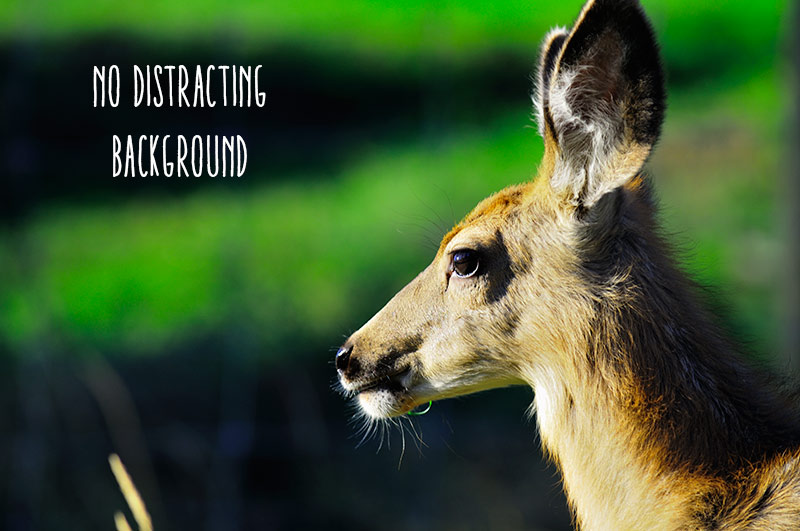 Whether you use a setting on your lens or a calculator, you'll see a guide, that shows you how much of your photo will be in focus at any f-stop – the depth of field. So, it will tell you something like "everything that is between 5 and 8 feet will be in focus" and the rest of your image, foreground and background will be blurry.
So "stop down" or open up your aperture/lens as big as you can to get the minimum amount of depth of field "space" in focus. Make sure your subject is solidly within this "space" and you'll get a great, sharp shot, but your background will almost melt into nothing!
In this example, looking at the guides on this lens we see that at f 16, everything between 7 feet and infinity will be in focus. That's quite a big "space", so we should consider "stopping down" to f-4 or even f- 2.8. At f-4, we can see from the guide, that anything from about 3 feet to 4 feet will be in focus.
That's much better! Now we can compose our shot, making sure the subject is within the 3-4 feet range, focus one more time to make sure, check the shutter speed, and "click", you've captured the moment – just the way you wanted it! Depth of field photography is easy when you know how!
If you need more examples and a few hands-on activities to help you get confident with DOF, check out my online course, Learning to LOVE your Camera.
My Recommended Reading for this article:
[easyazon_link asin="B0099RFUDC" locale="US" new_window="default" nofollow="default" tag="naturephot020-20″ add_to_cart="default" cloaking="default" localization="default" popups="default"]Insights From Beyond the Lens: Inside the Art & Craft of Landscape Photography[/easyazon_link]
[easyazon_link asin="B0089FISB6″ locale="US" new_window="default" nofollow="default" tag="naturephot020-20″ add_to_cart="default" cloaking="default" localization="default" popups="default"]8 Types Of Natural Light That Will Add Drama To Your Photographs[/easyazon_link]
[easyazon_link asin="B00B6Y8O2K" locale="US" new_window="default" nofollow="default" tag="naturephot020-20″ add_to_cart="default" cloaking="default" localization="default" popups="default"]Mastering Aperture, Shutter Speed, ISO and Exposure[/easyazon_link]
[easyazon_link asin="B00DQDWUFQ" locale="US" new_window="yes" nofollow="yes" tag="naturephot020-20″ add_to_cart="yes" cloaking="yes" localization="yes" popups="no"]Canon EF 50mm f/1.8 II Autofocus Camera Lens (Import) for Canon Digital SLR Cameras + 10pc Bundle Deluxe Accessory Kit[/easyazon_link]